The future demise of lead acid batteries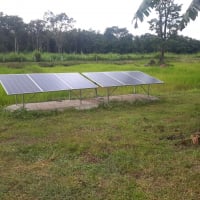 mcgivor
Solar Expert
Posts: 3,815
✭✭✭✭✭✭
Rather than derail an existing thread, an interesting point was brought up by
@Mangas
, on another topic, below was the comment.
For many reasons, I would NEVER hook up an automatic watering system to our large banks.
If watering the batteries three times a year or so is too much maintenance for some owners, suggest moving to current higher cost AGM.   In my opinion, next five to ten years service free storage will be best practice as unit costs decrease, charging management becomes mainstream and FLA are displaced into technologic7al obsolescence. 
In the meantime, a little extra time servicing the banks to save some money.



The interesting point was the inevitable demise of lead acid batteries in all forms, or technological obsolescence, the advancements of other formats wether it be TV, audio recording or video recording, have evolved  so rapidly that the new in, is the new out. Lead acid has enjoyed a long history without much compittiion, until now, when these new energy storage systems become more mainstream, are we going to see a reduction in the cost of lead acid as a last ditch attempt to retain market share, like in other technologies?, There will of course  always be stalwarts who believe what is known is the safe bet, my thinking Is lead acid will become the, vinyl records of the battery industry. Simply from a logistics point of view, the weight of lead has an unfavorable disadvantage, so too is the energy density,.....interesting times.
edit, used a double negative,  in unfavorable disadvantage..oh well  
1500W, 6× Schutten 250W Poly panels , Schneider MPPT 60 150 CC, Schneider SW 2524 inverter, 400Ah LFP 24V nominal battery with Battery Bodyguard BMS 
Second system 1890W  3 × 300W No name brand poly, 3×330 Sunsolar Poly panels, Morningstar TS 60 PWM controller, no name 2000W inverter 400Ah LFP 24V nominal battery with Daly BMS, used for water pumping and day time air conditioning.  
5Kw Yanmar clone single cylinder air cooled diesel generator for rare emergency charging and welding.