It's going to be close to cost effective! or Off grid at 26 cents a KWh!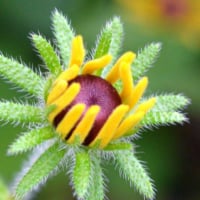 Photowhit
Solar Expert
Posts: 5,549
✭✭✭✭✭
So I was doing some quick calculations on what i hope to achieve with my 'New' Off grid system vs the costs. I was surprised to find it's going to be close to cost effective!
Granted I'm figuring nothing for my labor, and I have gotten good deals, but rough costs for my 6.5 KW system;
Array 4KW - $3535 delievered + 2.5 KW $1000 delievered (warehouse accident salvage, new panels + broken that I had to discard properly actually I had a member here pick them up in hopes to use them.
Battery(24V 800Ah) - $2500 delievered
Charge controller - 2 classic lites - $950(Thanks NAWS!) + C60 on hand (
@$200
value)
Combiner boxes @ $200 after rewire and fuses (1 rewired for 2 arrays)
E-Panel $200 delievered (New! Nice deal!)
Existing inverter 1800Watt Prosine $400 ( Unused off Ebay 5 years ago)
Balance of wiring, wire clips, Etc $400
Hand made aluminum mounts, PT wood framing, concrete footings $400(and a lot of work!)
So $9385 Current investment
Next 30 years -
Replace battery $3500 (expect lead and transport costs to go up)
Replace inverter 2x - $4000 (expect electronics to stay the same or go down)
Replace Charge Controllers 2X $3000
So roughly $20,000 over 30 years (not figuring in residual value of the 30 year old panels or the
@$2500
Tax credit)
This will replace about 4KWh daily use for 245 days and 13KWh for 120 days each year(running A/C) or 2540 KWh for a cost of @ $666 a year /2540 or about 26 cent a KWh
I currently pay $25 a month + $.094 a KWh or $300 + $239 = $539
I'm sure I will find opportunity loads, and I could likely do this on the planned 4KW array, if the electronics hold up and the batteries it could be and Elec Coop prices go up then maybe I look like a genious, if the batteries die prematurely or I run into serious problems...
I was surprised it looked this good! Am I missing something? Is this just a product of an adulled mind, forced to stay up after pool league doing laundry?
I am lucky that our heat and my heaviest loads comes with extra sunshine, but I'm sure this would apply to others...
Home system 4000 watt (Evergreen) array standing, with 2 Midnite Classic Lites,  Midnite E-panel, Prosine 1800 and Exeltech 1100, 660 ah 24v ForkLift battery. Off grid for
@16
of last 17 years. Assorted other systems, and to many panels in the closet to not do more...lol