Professional VW van travelers experience solar battery fire while away...
softdown
Solar Expert
Posts: 3,622
✭✭✭✭
This couple spent a few years traveling by van from Chile to the Prudhoe Bay, Alaska. While spending months away from the van, due to expired Visa, the lithium battery caught fire. The interior of the van was almost destroyed. 
Well done little amateur travel videos and 15 of them. Seems they lived off of Patreon donations from those who "lived the dream" vicariously. I am amazed when a couple is able to pull that off. Many try, no idea how many succeed. 
Wondering what probably caused the battery fire? Rodents caused a wiring short maybe? Rogue battery overcharged? CC malfunctioned? What say you?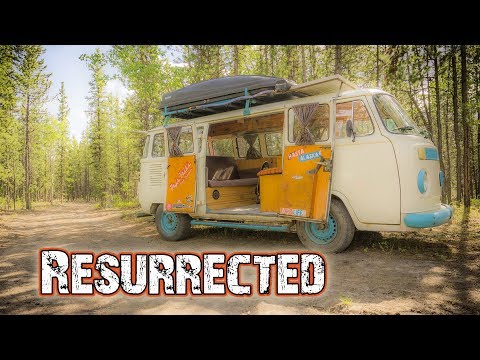 First Bank:16 180 watt Grape Solar with  FM80 controller and 3648 Inverter....Fullriver 8D AGM solar batteries. Second Bank/MacGyver Special: 10 165(?) watt BP Solar with Renogy MPPT 40A controller/ and Xantrex C-35 PWM controller/ and Morningstar PWM controller...Cotek 24V PSW inverter....forklift and diesel locomotive batteries