Any one know the strength of 1" EMT (Conduit) ? Making homemade guard rails for Scaffolding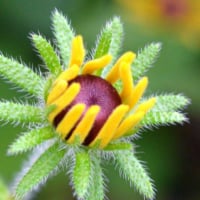 Photowhit
Solar Expert
Posts: 5,974
✭✭✭✭✭
Okay, I'm cheap, follow me long enough and you'll find me picking up broken tie downs from the side of the highway for the hooks! Or lugging home broken cedar fence, or dehydrating 3 bushels of apples while they're cheap (Now...lol)
So, I have a fear/respect for heights. I'm getting around to finishing some solar projects and I'm too cheap to buy Scaffolding Guard rail set up, particularly since I can only setup one long side for most of the jobs.
http://www.homedepot.com/p/MetalTech-7-ft-x-5-ft-Scaffold-Tower-Guard-Rail-System-M-MG507K/206733478
This appears to just be lighter than 1" conduit, (16 gauge 1" OD tubes) So I've purchased a single 1" conduit (Conduit is 1" inside) and drilled (I know this weakens it) for mounting in the scaffolding tubes and drilled some 5/16th inch holes for Snap Pins and drilled out holes in some 2x4's as cross members/rails, at
@18
inches and 32-36inches, I eye balled it. It's job is just to keep me from stepping off the scaffolding. but I'm guessing it would support 100lbs.
I can post some pictures if anyone would like, it sounds a bit confusing, but I'm using the conduit is posts and 2x4's as rails, sitting on the snap pins which are about 3 inchs long.  There are no spec's as to what the guard rail will hold, but I'd guess there is some OSHA guild lines...
Home system 4000 watt (Evergreen) array standing, with 2 Midnite Classic Lites,  Midnite E-panel, Magnum MS4024, Prosine 1800(now backup) and Exeltech 1100(former backup...lol), 660 ah 24v Forklift battery(now 10 years old). Off grid for 20 years (if I include 8 months on a bicycle).
- Assorted other systems, pieces and to many panels in the closet to not do more projects.