Where does solar/renewables go from here? What will happen with President elect Trump?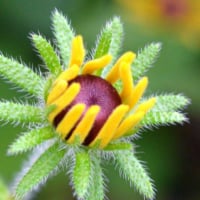 Photowhit
Solar Expert
Posts: 5,542
✭✭✭✭✭
I understand that Trump has said very discouraging things about the Solar Tax credit and the EPA.

He's also recently said he wants to promote US energy including coal.

I know some of the republicans will not be much help, and that there is a likelihood of a largely deadlocked administration with nothing getting done, even with Republican House, Senate and President. I would guess that the current "in place" legislation won't change. Current Tax credits would stay in place for the current duration.

I am genuinely curious, if we can keep this on topic I would appreciate it. Bill I couldn't figure out where to put this, if you feel we need to move it please feel free.

Home system 4000 watt (Evergreen) array standing, with 2 Midnite Classic Lites,  Midnite E-panel, Prosine 1800 and Exeltech 1100, 660 ah 24v ForkLift battery. Off grid for
@16
of last 17 years. Assorted other systems, and to many panels in the closet to not do more...lol