Reconfiguring batteries to run in parallel and SPARKS and burning busbars!
Jades
Registered Users
Posts: 12
✭✭
Hi all,
I have two twelve volt LiFePo batteries that I'm reconfiguring to be 4 series of 2 * 3.2v, because I could only find a BMS that would accommodate a 12v 4s (using same BMS used in video link below). In doing so, I connected one set of batteries just fine, but when connecting the 2nd 12v battery, one of the cells would spark when connecting. (Sparks enough to startle you and then begins to burn busbars). I did a little research and found that this was caused by a difference in voltage between battery cells. Sure enough, I used a multimeter and while the three other battery cells were at 3.35, the fourth was at 10. I then tried to connect it again (to the one battery connected in series to the other two connected in parallel). Still sparked. I measured the voltage again...it seemed to go up to 16...then it went to zero.
I thought that I would just configure a 12v battery and use the BMS on that twelve volt battery to balance all of the cells per Will Prowse's instructions here: . However, the BMS has been on the battery now for over 24 hours and nothing has changed. Any ideas?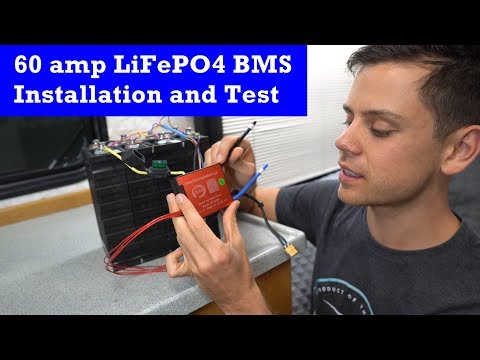 I found this posting which seems similar, but this person was running in series, not connecting in parallel. 
https://forum.solar-electric.com/discussion/350629/wiring-battery-in-series-gets-a-spark
Best,
James