My Forklift Battery is so Close I can Touch it...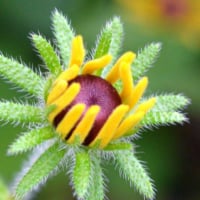 Photowhit
Solar Expert
Posts: 5,504
✭✭✭✭✭
Today my Forklift Battery arrive an hour or so before I had to go to work. The General Battery is new I haven't check the SG, I'm just excited, of course it's still 10 feet or so from my battery box,.

I was going to have the company backhoe drop it into the box, but decided with a leaver and a fulcrum I can move the world... or at least an 1100 lb battery. We have a nice a nice day forecast for Wed so I'll take my time and move it slowly into the box. I already had the front off of the box.

General Battery was a bit of a nightmare, I didn't respond to the original quote until it had expired (20 days) but I wanted to talk with them since my request for and appliance side wire connector to match the forklift connection with 3' of wire 1/0 with a 3/8 lug on the negative, the positive needed no connector as it was going directly into a breaker. They responded 3' 4/0 $85, no specified connectors.

When I called in they person who had originally done the quote was on vacation, the guy handling the accounts said the quote was still good, I asked if I could just have flags terminals and do my own wires as there was some confusion on the wiring. He said that was fine so I Emailed him back the specs and price, he didn't respond, I actually had to OK the specs via phone with no confirming price or specs, I had them increase my debit card limits for 2 weeks but when the tried to bill the bank had no recall... so they called me I called the bank 30 minutes and they had their money.

The battery did arrive has flags I think the drill is only 1/4 inch maybe 5/16 but I doubt 3/8ths. Yesterday the company sent me a tax number form, where clearly the quote covered all applicable taxes, and it was clear I am the end user. That said the price was lower than their on line price by a little and another $180 savings on taxes. Only time will tell.
Home system 4000 watt (Evergreen) array standing, with 2 Midnite Classic Lites,  Midnite E-panel, Prosine 1800 and Exeltech 1100, 660 ah 24v ForkLift battery. Off grid for
@16
of last 17 years. Assorted other systems, and to many panels in the closet to not do more...lol