Solar Charging a 48V go kart
Functional_Artist
Posts: 16
Registered Users
✭✭
Hello all,
I build electric go karts. Here is one of them.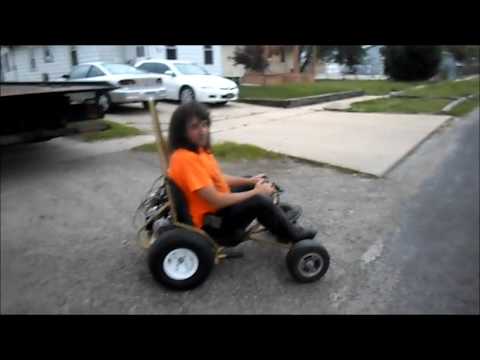 I am interested in setting up a solar battery charger for them.
The batteries I am using are (4) 12V 12AH SLA's. I would like info on how to properly set up a 48V solar battery charger.
I have looked @ these "cheap" 100W panels from Harbor Freighthttps://www.harborfreight.com/100-watt-solar-panel-kit-63585.html but, as I understand they are for or to charge @ 12V.
Would I need (4) of them ($600.00-$800.00), wired in series, to charge my 48V battery packs?
Any suggestions on "better" alternatives?
Location: Toledo, Ohio USA
Thanks in advance
Tagged: