It's Pollen Season - What is the Cut in Your Solar Production?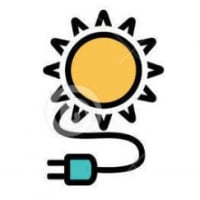 MrM1
Registered Users
Posts: 487
✭✭✭✭
I noticed yesterday on a perfectly clear day ... and the longest amount of daylight we have had all year,  that my solar production was not what it was a few weeks ago.  Hmmmm ??  What could it be?   I debated with myself,  perhaps it was warmer temps,  or just that my loads were not as demanding.  So I cranked everything up and all that did was start to draw off the battery.  The most I could get from my array was 1900 Watts give or take.  Yet a few weeks ago,  I saw Watt numbers sore to 2303 Watts from this little 2565 Watt array.  
What could it be?   Then a few nights ago on what seemed to have been a clear night,  we got a freak quick shower.   The next morning,  the car I had detailed to a mirror like finish was all spotted ... AND covered in pollen that had stuck to the rain thru the night.  And by the after noon, and another day of lack luster production in clear conditions, I wondered how much pollen might have collected on the array nearly 2 stories up on the roof.  A quick gander from the neighbors carport gave me the answer,  they looked like a sea of yellow.  
So I armed myself with a hose and sprayer, soft brush on a pole and ladder.  Up to the roof I go.  Pollen, literally stuck on the panels,  so much so that spraying alone would not break it loose.  The brush came in handy.  A light scrubbing and the panels were clean again.  Tomorrow is another perfectly clear day.  So I expect to see higher numbers again.  To the best of my guess,  this
Pollen Haze accounted for about a 10-15% drop in production
.   The bad news ... the season is not over yet.  Good news,  it only took 15 minutes to clean them including setting up and putting away the ladder. 
Yes it is that time of year in Sunny North Florida.
Pine,  Oak ... pick your poison.
REC TwinPeak 2 285W 3S-3P 2.6kW-STC / 1.9kW-NMOT Array / MN Solar Classic 150 / 2017 Conext SW 4024 Inverter latest firmware / OB PSX-240 Autotransfomer for load balancing / Trojan L16H-AC 435Ah bank 4S connected to Inverter with 7' of 4/0 cable / 24 volt system / Grid-Assist or Backup Solar Generator System Powering 3200Whs Daily / System went Online Oct 2017 /
System, Pics and Discussion