Do I need a disconnect/switch on each parallel string (3 strings in parallel)?
tchss777
Registered Users
Posts: 6
✭✭
Hey all, apologies as I'm sure this has been covered already (I'm not very good at searching for this particular question).
I'd like to know if I need to have a disconnect/switch between my parallel solar strings. I'm mainly concerned about the safety/reliability of "hot plugging" parallel strings together during install (if there was enough potential between the strings). Each string will be fused, and the panels are identical (on paper at least). All of the panels will be close together and facing the same direction during install.
My panels:
- ~100Voc each
- Isc = ~6A
- 3 bypass diodes per panel
My setup:

- MPPT Victron charger
- 3 parallel strings
- 2 panels in series per string
- ~200Voc per string
- ~6A per string
- 8A fuse per string
- 3 strings will be combined inside of my combiner box
Because of my design and space constraints, I'd really like to avoid have 3 switches for each string. Instead, I'd like to use a single switch (contactor) on the PV+ rail after all 3 strings are combined together. Is this acceptable by NEC standards?
Threw together a rough wiring diagram:
https://imgur.com/a/uvhmsts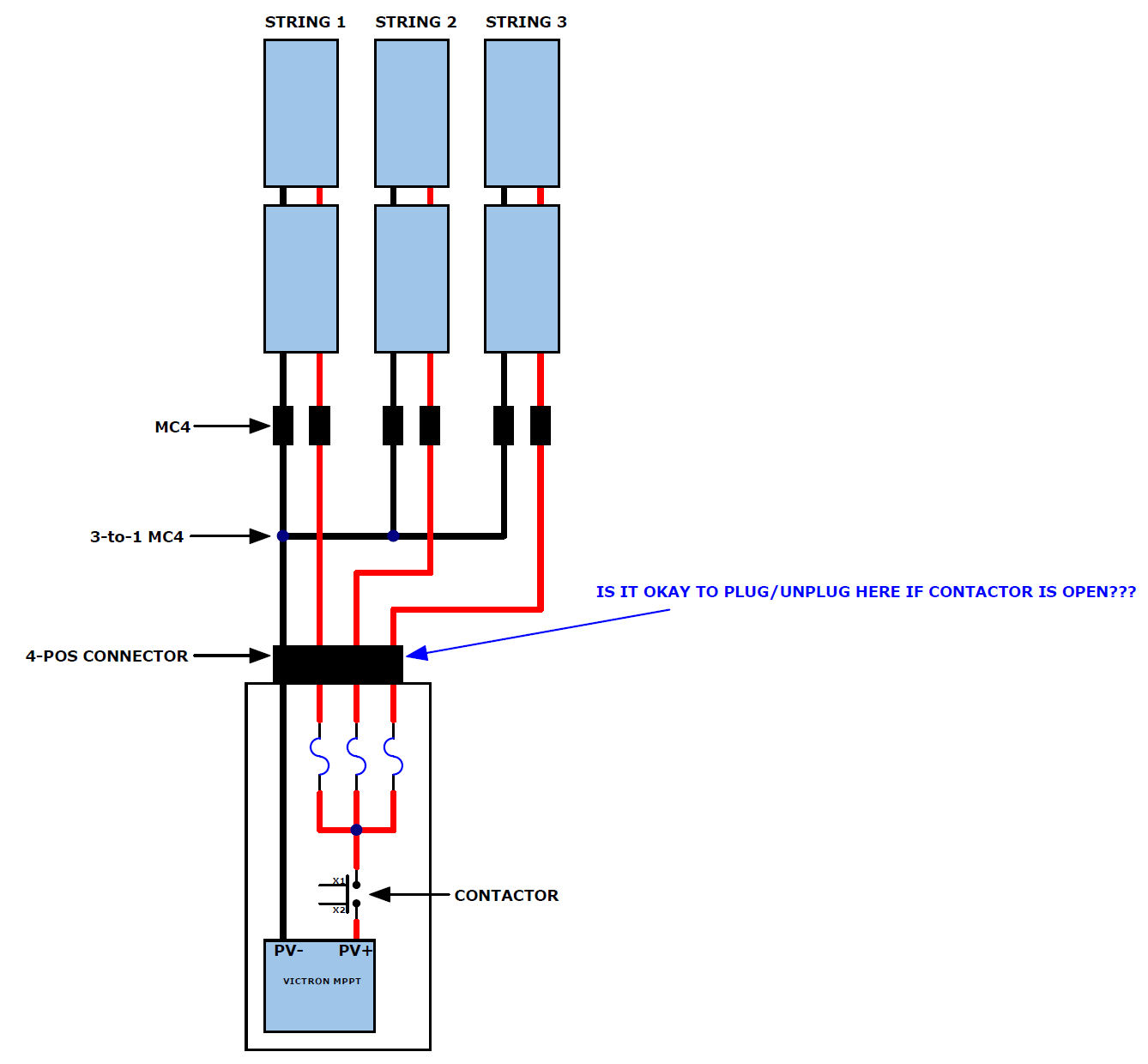 Thanks in advance for the help!