Does humor belong on a forum?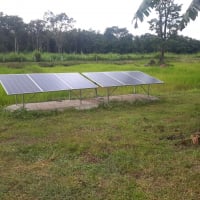 mcgivor
Posts: 2,330
Solar Expert
✭✭✭✭✭
Is humor, which is non political, sexisist, raciest, religious, ethnicity biast, or in any way offense belong on a forum? Personally I believe there should be some latitude of acceptance, life can't be all serious, we all need a chuckle once in a while. Obviously there are boundaries which should never be crossed, but if it's harmless why not? Understandably some humor may not be appreciated by an international audience, I respect that, but should harmless humor be subject to censorship? I ask that question, your responses to an open question.
[fix typo in tittle, no censorship here--Bill B.
]
1500W, 6× Schutten 250W Poly panels , Schneider MPPT 60 150 CC, Schneider SW 2524 inverter, 400Ah LFP 24V nominal battery bank