Water treatment for over sulfation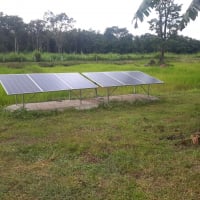 mcgivor
Solar Expert
Posts: 2,652
✭✭✭✭✭
Came across this and wondering if anyone has tried using this technique and if so, what the results were.
See page 24 section 2.25, of PDF attached.
1500W, 6× Schutten 250W Poly panels , Schneider MPPT 60 150 CC, Schneider SW 2524 inverter, 400Ah LFP 24V nominal battery bank
900W 3 × 300W No name brand Poly panels, Morningstar TS 60 PWM controller, no name 2000W inverter 400Ah FLA 24V nominal as a backup system.
5Kw Yanmar clone single cylinder air cooled diesel generator for rare emergencies and welding.