340w sunpower commercial panels P17 used on residential install ok? No warranty.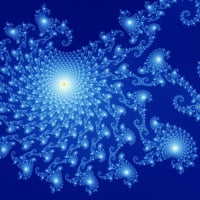 rollandelliott
Solar Expert
Posts: 834
✭✭
I saw these panels online for 35 cents a watt, new but without warranty.  Even though they are commercial units, There is no reason why they couldn't be used on a residential GT system right? They are extra long and about 50 lbs, so not the easiest panel to install. I've read sunpower makes quality panels so not too worried about no warranty and given the last 2 solar panels manufacturer's I used are out of business there is no guarantee a 25 year warranty will be honored if sunpower goes out of business.  I like the parallel solar cell configuration to keep on producing electricity even when partially shaded. 


Specs are below:

SPR-P17-340-COM
340 W
+5/−0%
16.5%
vmpp 42.5 V
Rated Current (Impp) 8.00 A
Open-Circuit Voltage (Voc) 51.3 V
Short-Circuit Current (Isc)
Short-Circuit Current (Isc) 8.52 A
Voltage Temp. Coef  −174.4 mV / ° C 
Weight 51 lbs (23.1 kg)
SunPower provides the best 25 year Combined Power and Product warranty in the industry, providing coverage regardless of product defect or power loss.  
SunPower® Performance Series panels are designed to deliver consistent performance for many decades in commercial applications.
 The Performance Series modules deliver more energy due to higher performance in row-to-row shading, enabling closer row spacing and more energy from the same area. The unique parallel circuitry limits shading loss to the shaded area only instead of much larger sections of energy loss in conventional panels.1
Design Tip: When modeling P-Series energy performance be sure to use linear shading losses.
For more detailed guidance please visit
https://us.sunpower.com/sites/sunpower/files/medialibrary/manuals/mn-sunpower-p-series-modelingguide.pdf
 Higher Efficiency The Performance Series design minimizes white space between solar cells, eliminates reflective metal lines on the cells, and lowers electrical resistance between cells, increasing efficiency compared to Conventional Commercial Panels.
2 High Reliability Innovative panel design uses flexible and redundant electrical connections between solar cells to deliver enhanced reliability. SunPower Quality Tested to SunPower's rigorous quality standards, and backed by the industry's best Combined Power and Product Warranty.