"Home Power" magazine Closing doors!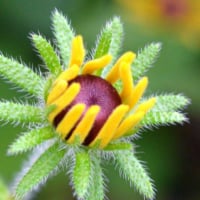 Photowhit
Solar Expert
Posts: 5,655
✭✭✭✭✭
I just received notice that Home Power is going out of business.

I subscribed in about 1990, maybe their 3rd or 4th year in business. They did a lot of good insightful articles. I only subscribed for a year and then moved near the end of that year and didn't forward the subscription. 

I became active on Solar forum Bulletin boards on line, the old 'Usenet' bulletin boards. "Home Power" articles would often be brought up. I actually thought they were flourishing, but apparently they weren't. 

When I was building my last solar array for my new place 7 years ago, my mom wanted to do something for me that showed support and choose to a subscription to "Home Power". 

I enjoyed flipping through it, but most of the info was old hat for me. Sometimes comparisons would frustrate me, as you must look at equipment from a particular point of view rather than just give facts, but I almost always found it interesting.

They will be missed by me...

Home system 4000 watt (Evergreen) array standing, with 2 Midnite Classic Lites,  Midnite E-panel, Magnum MS4024, Prosine 1800(now backup) and Exeltech 1100(former backup...lol), 660 ah 24v Forklift battery(now 10 years old). Off grid for 20 years (if I include 8 months on a bicycle).
- Assorted other systems, pieces and to many panels in the closet to not do more projects.