Anyone using a Magnum MS4024? 120volt only? Fool or folly I picked up a used one...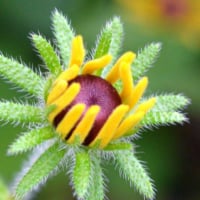 Photowhit
Solar Expert
Posts: 5,014
✭✭✭✭
Anyone using a Magnum MS 4024?
I had been looking at them 7-8 years ago while setting up my new home system. I committed to buying this one from a known working system for $750 with the remote monitor. Also come with the dedicated E-Panel, while I don't need the E-Panel, I think it's the same one as my Lite E-Panel and i might be able to just hang the door with inverter on mine!
So my question is, He's describing it as having 2 hot in phase line out. I understood that it wasn't a split phase 240, but figured it would have a single line out. I currently have 10 gauge wiring 2 + ground, running from my inverter/mains to my sub panel which use to be the main panel that's in my mobile home. Do I need to run another hot line out to my sub panel and split the wiring (currently the box has a jumper between what would be the 2 phases.
Home system 4000 watt (Evergreen) array standing, with 2 Midnite Classic Lites, Midnite E-panel, Prosine 1800 and Exeltech 1100, 660 ah 24v ForkLift battery. Off grid for
@16
of last 17 years. Assorted other systems, and to many panels in the closet to not do more...lol