Misleading information from a supposed reputable? company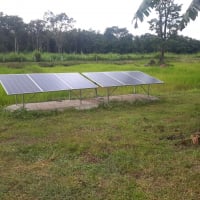 mcgivor
Solar Expert
Posts: 3,854
✭✭✭✭✭✭
This video demonstrates how misleading information can influence people's opinions and ultimately decisions on what is the best controller. There is some information which is valid, the MPPT controller will have an advantage over PWM with a 24V nominal panel, that's because the PWM is not designed to use such a panel, it would need a 12V nominal panel so as not to be so grossly over voltaged, if a 12V nominal  panel were used with the PWM, the difference in results would be less dramatic. The comparison should use compatible panels as described above, but also introduce temperature, the actual deciding factor, as the temperature drops the voltage increases which is where MPPT has its advantages, in a tropical location where temperatures are consistently high ~30°C or above, not so much. Judging from the comments in general many were wowed by the apples to oranges comparison, probably due to ignorance, they merely believe what they saw assuming it was gospel. Ignorance is not stupidity, but believing everything seen on YouTube is factual, is getting pretty close.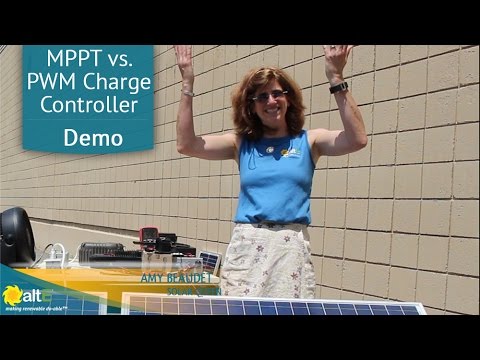 1500W, 6× Schutten 250W Poly panels , Schneider MPPT 60 150 CC, Schneider SW 2524 inverter, 400Ah LFP 24V nominal battery with Battery Bodyguard BMS 
Second system 1890W  3 × 300W No name brand poly, 3×330 Sunsolar Poly panels, Morningstar TS 60 PWM controller, no name 2000W inverter 400Ah LFP 24V nominal battery with Daly BMS, used for water pumping and day time air conditioning.  
5Kw Yanmar clone single cylinder air cooled diesel generator for rare emergency charging and welding.