4 L16 @ 24v - VS - 8 T105 @ 48v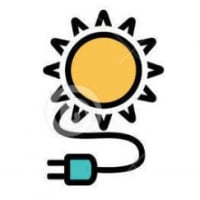 MrM1
Registered Users
Posts: 487
✭✭✭✭
I am considering upgrading my Conext SW Inverter from 24v to 48v.   I currently have 4 Trojan L16H-AC 435Ah batteries @ 24v.    If I upgrade to the 48v Inverter,  I would consider 8 Trojan T105 225Ah batteries.
The storage capacity is very similar:
4 L16H 435 x 24v = 10,400

8 T105 225 x 48v = 10,800
Yet the batteries are of different size,  Weight,  Plate size, etc.   With the 24v L16 set up I currently have, I know what to expect and how they handle larger loads.  Not great,  but OK. 

Large Loads on the system are:
Fridge compressor = 2.5 kWh per day

1/2 HP well pump = .55 kWh per day

1000 Watt Water Heater Element = .5 kWh per day (but most of the time not on the battery,  only as a diversion)
Wondering how the 8  T105s would preform with these larger loads (especially surge/inrush) compared to the larger L16 size battery format. 

REC TwinPeak 2 285W 3S-3P 2.6kW-STC / 1.9kW-NMOT Array / MN Solar Classic 150 / 2017 Conext SW 4024 Inverter latest firmware / OB PSX-240 Autotransfomer for load balancing / Trojan L16H-AC 435Ah bank 4S connected to Inverter with 7' of 4/0 cable / 24 volt system / Grid-Assist or Backup Solar Generator System Powering 3200Whs Daily / System went Online Oct 2017 /
System, Pics and Discussion