Survivors? 1 1/2" hail this morning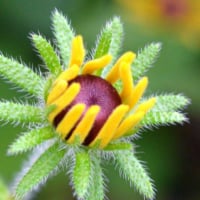 Photowhit
Solar Expert
Posts: 5,657
✭✭✭✭✭
Had 1 1/2" hail this morning, Here's a photo of some car damage, hail (an hour after the hail) and the panels which don't appear damaged. Might have edge damage which will spread during the day, no close inspection, it was still raining.
Attachment not found.
Home system 4000 watt (Evergreen) array standing, with 2 Midnite Classic Lites,  Midnite E-panel, Magnum MS4024, Prosine 1800(now backup) and Exeltech 1100(former backup...lol), 660 ah 24v Forklift battery(now 10 years old). Off grid for 20 years (if I include 8 months on a bicycle).
- Assorted other systems, pieces and to many panels in the closet to not do more projects.