How do you kill a battery bank or Still hanging in there...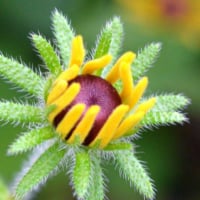 Photowhit
Solar Expert
Posts: 5,680
✭✭✭✭✭
Well my batteries will turn 5 Oct of this year, and it's just a tiny battery bank, the same 4 Sams Club Golf Cart batteries I've used all along.

I torture them in the summer running an AC for 3-4 hours at night and they have proved very resilient. I thought I was loosing capacity in them just from a touchy feely stand point, with out load testing them. Well we had some Florida weather, here in Missouri with hot and cloudy conditions and I finally ran them down to a point one morning when the fridge compressor kicking on dropped the voltage down to 22 volts and kicked out the the inverter, I went out and checked the no load was 22.7 or so about 7am and we were forcast a beautiful day, low 80's full sun (first in a few days)

So I figured they were close to 20% capacity to start and I have full sun from noon until 7pm with about a 1300 watt array. I could get over 25 amps out of the array at solar noon, when it was around 1000 watts, I haven't had the trimetric hooked up since then.

I did not fully charge the batteries until the day after with only the fridge running (on thermostat, I went to visit friends and stayed with them and was back about 2 the next day with the batteries finally in bulk charge and went to float around 4pm. To me an indication that they still have close to original capacity

Last night I ran the AC for @ 3 hours (on thermostat) and checked them this morning about 7:30 and they were at 24.3 volts (I have no direct sun until 11am this time of year) with 100watt load(fridge), I was checking to see if I could run the AC a bit as it was humid inside. So these batteries are really hanging in there, I'd planned on replacing them, but hesitate to recycle relativly good batteries.

So I've purchased another 700 watts of panels...lol. I think they are as cheap as they will be for a while and my finances were good, I already have as much as I can use with this battery bank...

I'd like to put them in service this year, when I'm sure to have tax liability for the credit, think i could just replace 4 of the old panels (460 watts) this might be pushing the 60 amp PWM charge controller, I'd have to do the math, I think I was close with 1300 watts @ 24 volts. We have no enforced code here, but I think the county states NEC without enforcement/inspector, the version might even be before solar was mentioned in any real way. I have a rouge Charge controller which would handle the 4 new panels, I might well be legal here using it, and I'll check.

Is there any stated lenghth of service stated in the tax credit?

I'll at least double the battery bank when I do replace it, but was pleasently surprised with the time it took to completely recharge the batteries. I could be disappointed if I hook up the trimetric and find I'm only harvesting 15 amps at noon, but barring that I might well try to get another year/summer out of them, particularly if I find a way to get the tax credit.

I guess I could hook them up to a c30 Charge controller then turn it off, It just has to be put in service the year you claim the credit?

I am kinda thinking outloud, but this is a forum. We are having a rather hot summer, but by the end of July/ early August our night time lows start coming down (with the longer nights) making life with a small battery bank easier.
Home system 4000 watt (Evergreen) array standing, with 2 Midnite Classic Lites,  Midnite E-panel, Magnum MS4024, Prosine 1800(now backup) and Exeltech 1100(former backup...lol), 660 ah 24v Forklift battery(now 10 years old). Off grid for 20 years (if I include 8 months on a bicycle).
- Assorted other systems, pieces and to many panels in the closet to not do more projects.