Great little fan, with big output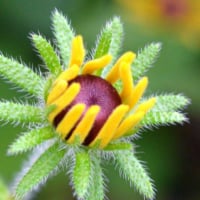 Photowhit
Solar Expert
Posts: 5,549
✭✭✭✭✭
I lived with out A/C for several year on solar and found the
O2 cool fan
. to really move a lot of air for a small fan. I can't recall the exact wattage used, I think it ran on a 12v 600ma wall wart, drawing 14 watts on high and 12 watts on low.
WallyWorld/WalMart use to sell them (I haven't checked lately) so you could check them out there if you have one locally.
I see the reviews aren't the greatest at Amazon, but I ran one dang near night and day for a summer and now have 3, all still work fine. They have several screws to take out to get at the fan blades to clean, and the wall wart gets pretty warm, but other than that I have no complaints.
Home system 4000 watt (Evergreen) array standing, with 2 Midnite Classic Lites,  Midnite E-panel, Prosine 1800 and Exeltech 1100, 660 ah 24v ForkLift battery. Off grid for
@16
of last 17 years. Assorted other systems, and to many panels in the closet to not do more...lol