George Foreman Grill on Solar...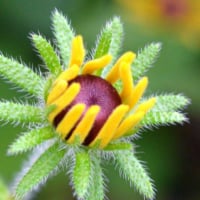 Photowhit
Solar Expert
Posts: 5,549
✭✭✭✭✭
I've had an abundance of electric lately, at least while the sun's shining...

So I've been playing with the 'extra' electric.

I picked up a small Foreman grill, it uses 760 watts, cooks from both sides, and has a thermostat...

It works great and has only about a 50% duty cycle!!!

Cooks a couple big burgers in 8 minutes, 3 minutes warming up and 5 minutes cooking! about the same for fish and pork, slightly longer for chicken.

Very effiecent cooking, a slight pain to clean up, cleannig around the raised grill things.
Home system 4000 watt (Evergreen) array standing, with 2 Midnite Classic Lites,  Midnite E-panel, Prosine 1800 and Exeltech 1100, 660 ah 24v ForkLift battery. Off grid for
@16
of last 17 years. Assorted other systems, and to many panels in the closet to not do more...lol