Where are you and are your electric grid costs progressive or regressive?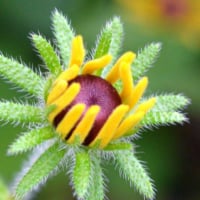 Photowhit
Solar Expert
Posts: 5,974
✭✭✭✭✭
Hi I live in Central Missouri.
I've been making the argument for a National Electric Billing structure.
I think at one time there must have been some Federal Bill with grants to encourage progressively higher costs for people who use more electric. (Any info on this would be appreciated) I've lived in Florida and North Caroline before moving to Missouri. It seemed like both Florida and North Carolina had progressive cost structures. You paid less for the first 300-500 kWhs than you did for using more kWhs.
In Missouri in general it's not true or at least not required.
Here are 2 billing structure in Missouri, the left is for my county Callaway, and the one on the right is for the City of Columbia.
It should be obvious that someone using 300kWhs in Columbia is much better off than someone using 300 kWhs in Callaway County.
Callaway $39 + 300x12.02 cents per = 36.06 = $75.06
Columbia $16.31 + 300x7.86= $23.58 = $39.89
This is state regulated in most/all states as Electric companies are allowed a monopoly.
Road taxes for vehicles could also be integrated if desired.
Higher costs for higher energy use would also encourage adding solar electric and with structure perhaps net metering would survive...
So is electric cheaper the more you use or more expensive?
Home system 4000 watt (Evergreen) array standing, with 2 Midnite Classic Lites,  Midnite E-panel, Magnum MS4024, Prosine 1800(now backup) and Exeltech 1100(former backup...lol), 660 ah 24v Forklift battery(now 10 years old). Off grid for 20 years (if I include 8 months on a bicycle).
- Assorted other systems, pieces and to many panels in the closet to not do more projects.