Why Youtube is dangerous...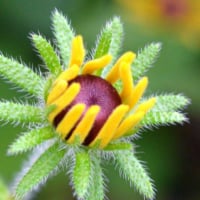 Photowhit
Solar Expert
Posts: 5,991
✭✭✭✭✭
So I've been playing around with setting up a true solar cabin. Similar to the well insulated one I built in 2004-5. There are a couple inexpensive Sunfrost fridges available locally, I have spares from my 24 volt system to outfit an entire system, even given a 370 ah battery bank that's functional, but thought it might be my Pensioners Home So thought about incorporating a lithium battery bank.
So that brings me to a guy who I think is making pretty good money advising people on Youtube. Will Prowse I tried to explain to him in the past why using MPPT charge controllers to examine 17.5VMP and 20 VMP solar panels singularly in a 12 volt system wasn't a real test....
I've tried to help him understand other things in the past. 
But a couple days ago I tried talking how off grid systems work. Here's my comment and his reply;
Use youtube with care!
FWIW - He lives in Las Vegas, I think he's actually making a living with his advice....
Home system 4000 watt (Evergreen) array standing, with 2 Midnite Classic Lites,  Midnite E-panel, Magnum MS4024, Prosine 1800(now backup) and Exeltech 1100(former backup...lol), 660 ah 24v Forklift battery(now 10 years old). Off grid for 20 years (if I include 8 months on a bicycle).
- Assorted other systems, pieces and to many panels in the closet to not do more projects.