Lithium expert help needed...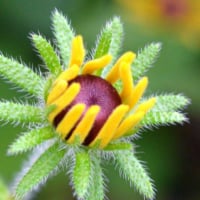 Photowhit
Solar Expert
Posts: 5,623
✭✭✭✭✭
Okay, I'm NOT the lithium guy yet, I guess at some point I'll learn.
I'm trying to help someone on a solar forum with an off grid system she bought into.
I'm trying to figure out the battery bank she has. It has 4 sets of 16 of these batteries in series;

So as I read it it's a 8 ah 3.2 volt Lithium cell hope fully a LIFePo4 from the battery management system;
So math doesn't change with lithium batteries...lol.
It's still a string of 16 - 8 ah lithium batteries, for a string of 16x3.2=51.2 volts at 8 Ah or about 400 watt hours of battery each and 1.6 kWh for battery bank. 
BTW - it's hooked up to a 16,000 watt inverter.
Home system 4000 watt (Evergreen) array standing, with 2 Midnite Classic Lites,  Midnite E-panel, Magnum MS4024, Prosine 1800(now backup) and Exeltech 1100(former backup...lol), 660 ah 24v Forklift battery(now 10 years old). Off grid for 20 years (if I include 8 months on a bicycle).
- Assorted other systems, pieces and to many panels in the closet to not do more projects.