Understanding motor help... lock up amps, motor position...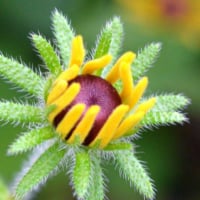 Photowhit
Solar Expert
Posts: 5,577
✭✭✭✭✭
So I bought a project a week ago... I was looking for a lathe chuck and picked up a rather nice lathe (without a motor), chuck and tools for $120 (yes I stole it, not I didn't hold a gun or wear a mask, but had one ready if requested, we just social distanced...)
So I now I want to install a motor. It will take 3/4 - 1.5hp 56C face plate mount motor.
So a inexpensive, 1 hp motor from Automation Direct runs $143, and the listed Lock rotor amps is 80 amps!!! I assume since it has a start up capacitor, my inverter will never see this?
I can also get a 'run capacitor' it says it's to decrease power factor while running, allowing the motor to run more efficiently.  Not sure what the savings are, I'll likely be doing mostly the same small stuff/low demand stuff, I'm currently dong on a tiny 350 watt table top lathe. So will a run capacitor help more on the low end or high end of demand?
It specifies that no specific motor orientation is required, since I will mount this with the face plate, I assume if I spin this 45 or 90 degrees and use the mounting bracket to mount an on/off, emergency shut down and reverse speed box that won't be a problem? Here's a picture of a 3000 setup with a DC motor, the speed controller and 3 postion switch for Fwd/Off/Rev is a very Bad position, right at the knee and blocking any pivot and use as an open ended lathe.
Here's the lathe in original configuration with a switch on the motor, I suspect taking advantage of pretty much what I want to do, using the original motor mount to mount a switch;
I've Never done any large object turning, so suspect I'll just play with it a bit, but it will be fun to have the capabilities. That's the reason I'm only doing a 1h motor. I might go ahead and do the 1.5hp for potential resale or next user.
Just for fun, the lathe is a Nova 3000, likely had a DC variable speed upgrade and the previous owner took the motor before paying some bills with the lathe/chuck and tools. The chuck is a Vicmarc VM100 with 3 sets of jaws, and it came with 3 Henry Taylor Gouges, 3 Sorby tools and a PM metals skew. The picture they posted didn't show the chuck, just 2 sets of chuck jaws.
Thanks for any insight!
-Whit
Home system 4000 watt (Evergreen) array standing, with 2 Midnite Classic Lites,  Midnite E-panel, Magnum MS4024, Prosine 1800(now backup) and Exeltech 1100(former backup...lol), 660 ah 24v Forklift battery(now 10 years old). Off grid for 20 years (if I include 8 months on a bicycle).
- Assorted other systems, pieces and to many panels in the closet to not do more projects.