New DC inverter window unit, maybe better than LG, does come in a smaller 8000 btu... CEER of 15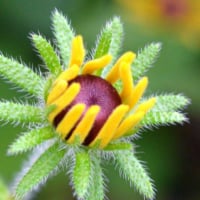 Photowhit
Solar Expert
Posts: 5,623
✭✭✭✭✭
Just saw this passed it Energy star rating with a CEER of 15! 
Has a funky 'U' shape so much like having a mini split with the compressor outside the window and you can mostly close the window;
https://us.midea.com/product/Room-Air-Conditioners/Window-Air-Conditioner/8,000-BTU-U-Shaped-Window-Air-Conditioner
Energy star info;
https://www.energystar.gov/productfinder/product/certified-room-air-conditioners/details-plus/2351000#PriceAndLocation
Home system 4000 watt (Evergreen) array standing, with 2 Midnite Classic Lites,  Midnite E-panel, Magnum MS4024, Prosine 1800(now backup) and Exeltech 1100(former backup...lol), 660 ah 24v Forklift battery(now 10 years old). Off grid for 20 years (if I include 8 months on a bicycle).
- Assorted other systems, pieces and to many panels in the closet to not do more projects.