FLA Battery Charging Questions - Looking back over the First Year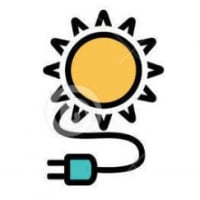 MrM1
Registered Users
Posts: 487
✭✭✭✭
I have learn a lot over the first year of battery ownership.  I have 4 Trojan L16H-AC 435Ah batteries.  When I purchased them new,  I did not receive a manual,  I was not part of any forum and so I did not even know I should do a commissioning charge and EQ.  But I did the first EQ in the first few weeks,  and started a battery log the first few days.  Also had a glass temp compensated Hydrometer in hand.  (now I have 3 different SG measuring devices)

I became a forum member of 3 solar forum about the same time I commissioned my system.  I thank all the members for your patience and time spent teaching me so much about charging.  The batteries have never seen less than 50% SOC (and that was only a few times and  by design as suggested by some members).  They have never once been low on water and generally allowed to fully recharge daily.

A few lingering questions after a year:
I have one cell (out of 12) that has sediment in the draw every time I check the SG.  Some other cells may have a spec or 2,   this one cell has a lot.  I did do several draws in that one cell and forcefully returned the acid back in while holding the tube of the hydro as deep as possible to try and remove the sediment which seemed to have settled on the top of the plates in that cell.  This seemed to work (or help) as I do not get the sediment in the draw now.
BUT ... that same cell is also lagging in SG by about 20 points.  Unfortunately,  It has been lagging for about 6 weeks (according to my log).  But Trojan says in the manual (yes I downloaded it back in Nov last year) NOT to EQ until you have a 30 point gap.  So I was trying to limit EQ.
Question:   How do you fully charge the bank,  with a cell or two that has a 20 or more point gap?   Seems if you charge the highest cells to 100% (for Trojan that is 1.277)  Then the low cell gets only about 90% charged (at 1.257).  If you charge so that the lowest cell gets to 100%,  Then the higher SG cells could reach 1.297 (as mine do sometimes).  What is best practice?
Question:  What does the sediment I saw mean?   Is that cell shredding apart more than normal?  Or did it just happen to have some of the sediment land on the top of the plates?   I looked at several cells  plates thru the fill tops and they all look the same,  and looked good. 

Question:  EQ.  So over the weekend I decided it was time to close that 20 point gap.  I did the EQ at night after the bank was fully charged from the sun.  Disconnected all loads.  My SW charger only goes up to 32v for EQ.  (Trojan calls for 32.4v).  I EQed the bank for 6.5 hours at 32v.  I checked the SG every hour.  The low cell only rose to 1.287 while all other cells where above 1.290 up to 1.297.  The bank temp never rose above 27.5*C.  Went to bed.  Started again the following afternoon,  again with the bank already fully charged,  I EQed another 4 hours checking regularly,  and the lagging cell finally made it up to 1.292 (might go higher but I stopped).  Highest cell was now 1.303.  (NOTE:  I use a hydrovolt for easy reading.  I have tested it against  a temp comp glass and a refractometer and find the Hydrovolt to be 5 point  higher than the others, so my readings are actually 5 points lower).    Should an EQ take that long (over 10 hours total)?  Should I continue to EQ that cell now that it is within 7-10 points of all other cells?   

Thanks
Mike

REC TwinPeak 2 285W 3S-3P 2.6kW-STC / 1.9kW-NMOT Array / MN Solar Classic 150 / 2017 Conext SW 4024 Inverter latest firmware / OB PSX-240 Autotransfomer for load balancing / Trojan L16H-AC 435Ah bank 4S connected to Inverter with 7' of 4/0 cable / 24 volt system / Grid-Assist or Backup Solar Generator System Powering 3200Whs Daily / System went Online Oct 2017 /
System, Pics and Discussion