Best Charging Practices for FLA Batteries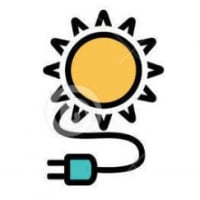 MrM1
Registered Users
Posts: 487
✭✭✭✭
I am now a year into this Solar Beast I have created.  Having it about where I want it and seeing it preform as expected,  I am now settling into how I want to use the system long term, what my goals are and how long I want batteries to last long term (that is, how strong do I want them when I really need them).  My primary goal is power during an outage and energy independence/self-sustaining if needed.

The MidNite Solar Classic CCs have a feature that allows the user to skip days between charge cycles called "Days Between Bulk".  I could see where this might be useful in reducing the number of cycles on the battery if SOC permitted.   Then I got to wondering,  which is actually better for longer battery life?
Would it be better to skip a day if my daily discharge is 15% DOD and charge every other day? This would give an SOC of 70% between charges but the battery would sit uncharged for a longer period of time.

Or does it do more damage to allow the battery to sit for 2 days uncharged and thus better to charge daily from 85% SOC?
I could see where the first option would decrease the number of charges, but the second option would allow the batteries to be fully charged daily.  The second option would also be shallower discharge/charge cycles,  so it might be a wash between the two as it relates to battery life and longevity. 

I am at this crossroad and interested in your thoughts.

REC TwinPeak 2 285W 3S-3P 2.6kW-STC / 1.9kW-NMOT Array / MN Solar Classic 150 / 2017 Conext SW 4024 Inverter latest firmware / OB PSX-240 Autotransfomer for load balancing / Trojan L16H-AC 435Ah bank 4S connected to Inverter with 7' of 4/0 cable / 24 volt system / Grid-Assist or Backup Solar Generator System Powering 3200Whs Daily / System went Online Oct 2017 /
System, Pics and Discussion