Balancing the Loads of my Conext SW with an Autotransformer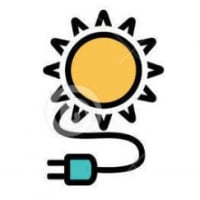 MrM1
Registered Users
Posts: 487
✭✭✭✭
The Schneider SW Inverter series has a feature that is suppose to allow the user to draw from batteries until a user set threshold has been reached.  That threshold can be set to Battery voltage, which would allow the loads to be supplied by battery,  until a low battery threshold was reached,  and then the inverter would  switch over to grid power.   This can be set by a low voltage threshold, or if one has the battery monitor,  can alternately be set up on the SOC of the battery.  Schneider calls this AC Support mode.   And their load shaving "works" in a similar fashion.
Bad news,  it does not work very well.  The documentation states ...
"AC Support ensures that no current comes from the AC Input connection of the Conext SW as long as the battery's state-of-charge (SOC) or battery voltage conditions allow it."  p 1-7
This really is not the case at all.  And Schneider has told me that this line should not even be in the documentation. 
That being said,  Apparently ... also according to Schneider, for the SW series inverters to have any success at even partial grid interactivity,  The loads must  be balanced on L1 and L2 (the SW series is a split phase 240v inverter).    The better balanced the loads,   the better the grid interactivity works so it seems (or has at least been my experience)
But as an example,  right now:
- my SOC is 88% and my battery bank voltage is 25.6v (24v system)
- I have the AC support mode set to 23v which means the system is suppose to run off batteries UNTIL my batteries reach 23v.
- Yet right now,  my loads are 1355w,   and I am pulling 18w from the batteries,  and 1337w from the grid.  
- AC Support mode is on, but obviously not working very well.  So much for the grid support for the batteries
- BUT ... my Loads are imbalanced.  I cannot change this as right now L1 is powering a 120v water heater,  and L2 is powering some LED lights and a fridge that is presently in the saving mode of its cycle.
- L1 is drawing 10.7 amps AC,  L2 is drawing .8 amps AC
While I have never seen AC support mode work as described above,  I have seen it work at about 20% grid / 80% battery when 2 conditions are met:
1. loads are fairly balanced
2. AC output is fairly hi .... upwards of 2000 watts for my 3400 watt inverter.
The higher the wattage goes up, the more the system will draw off batteries as long as there is fairly good load balance and one is inside the set threshold.    But balance is difficult to achieve all the time.  And hi watts are very impractical for all but the largest of battery banks.
So I am wondering and  thinking about Auto transformers to help overcome this.    Would something like the Outback FW-X240, which is made for 2 120v stacked Outback transformers,  work with my SW which is in a single  box,  but has 2 120v lines?
If I could use some thing like the FW-x240, or some other auto transformer possibly locally sourced,  could I not balance my loads and have much better success with Schneider's ill working AC Support mode?
How possible would this be? 
Would I need to contact Schneider for the proper size and spec of an Auto Transformer,  or would something like the OUtBack FW-x240 work out of the box,  or could I go with those specs to an AC supply house to get one like it?   Just wondering as this would sure get my SW working a whole lot closer to my original design for the whole solar system.  It was a major disappointment to learn from Schneider that their AC support mode really does not work as advertised.    And a major culprit seems to be unbalanced loads.
Any thoughts or help?  Ideas? 
Attached is a diagram from Outbacks info on how this could possibly work.  Could something like this work?   What am I missing?  Is there a less expensive way to do this and balance loads?    I realize with the Outback I am looking at 2 inverters, but they are 120v each and mine is a 240 split. 
REC TwinPeak 2 285W 3S-3P 2.6kW-STC / 1.9kW-NMOT Array / MN Solar Classic 150 / 2017 Conext SW 4024 Inverter latest firmware / OB PSX-240 Autotransfomer for load balancing / Trojan L16H-AC 435Ah bank 4S connected to Inverter with 7' of 4/0 cable / 24 volt system / Grid-Assist or Backup Solar Generator System Powering 3200Whs Daily / System went Online Oct 2017 /
System, Pics and Discussion