Southwest Windpower Air 403 - Brand new in box, never used
pvoffgrid
Solar Expert
Posts: 45
✭✭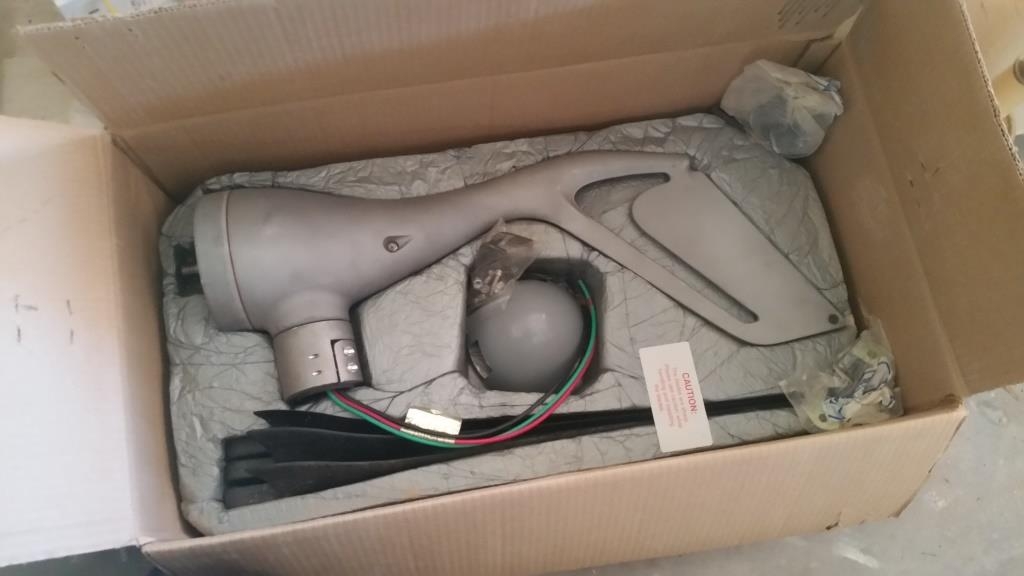 Hi,
I purchased a Southwest Windpower Air 403 in mid- late 2001 but it was never installed. The PV system installer, Mark, said he wanted the house completely finished to determine the best location for it to be erected but.....he sold his business, moved to Mt Shasta, CA and started Wholesale Solar prior to the house being finished. At that point, IMHO, I learned PV folks do not like wind folks, and vice versa, so a hybrid system of PV & wind was never completed on my house, and I am all PV. Therefore, this Air 403 has sat on a shelf in my garage ever since. It was removed from t he box and used as a table display once at a PV show here about 11 years ago for three days but that was it. I think it was at that show the manual was removed so I do not have that anymore. I do not wish to install the Air 403 at this time, especially since my house is to be put up for sale in the next few months.
Does anybody on this site need this Air 403? If so, make me an offer. I also have it for sale on Ebay and locally.
Let me know!
48v Off-Grid: nope, now down to 46v temporarily
Modules: 5.395 kW:
(16) Kyocera KC130TM
(12) Kyocera KD-210GX-LPU
(3) Kyocera KU265-6MCA
Batteries:
(24) SunXtender PVX-9150T; - nope, now down to (23) cells temporarily - removed bad battery
Racks:
(2) Zomework trackers (KC130TM modules, 8 per tracker, landscape position) - facing due south
(1) Unirac ground mounted fixed rack (all KD210 modules, landscape position) - facing slightly southwest
(1) Unirac roof mounted fixed rack (all KU265 modules, landscape postion) - facing due south
Inverters:
(2) Trace SW5548
Charge Controllers:
(1) Outback MX60 - for (16) KC130 modules
(1) Flexmax60 - for (12) KD210 modules
(1) Flexmax60 - for (3) KU265 modules

Generator:
(1) Kohler 14RESA propane
This discussion has been closed.