Looking for a Solar array angle comparision site?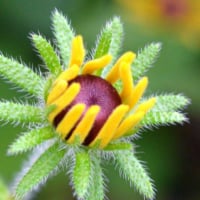 Photowhit
Solar Expert
Posts: 5,592
✭✭✭✭✭
So I use to have the site tabbed, many computers ago, that let you plug in the direction and angle of your array and compare monthly output. I can't find the site now. Anyone have this in their tabbed solar sites?

I finally installed my East, South East array to catch morning sun and would like to compare angles and output, Right now it's leaning against my porch, which is fine but I need to finish and put bracing to the back of the frame. It can and will, somewhat lean over the porch, if I won't lose much I might make the top in line with the porch. About a 20 degree difference from 55 to 75 degrees.
Home system 4000 watt (Evergreen) array standing, with 2 Midnite Classic Lites,  Midnite E-panel, Magnum MS4024, Prosine 1800(now backup) and Exeltech 1100(former backup...lol), 660 ah 24v Forklift battery(now 10 years old). Off grid for 20 years (if I include 8 months on a bicycle).
- Assorted other systems, pieces and to many panels in the closet to not do more projects.
Tagged: