Anyone use these new Dual panel Enecsys micro inverters?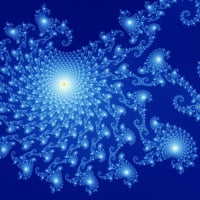 rollandelliott
Solar Expert
Posts: 834
✭✭
Anyone use these new Dual panel Enecsys micro inverters?
I wonder if the pricing really is the same as grid tie inverters which are around 40 cents a watt now a days.

From their web site press release:

Enecsys to show new solar micro inverters that achieve system price parity with string inverters and match PV module service life

New single and Duo micro inverters, UL1741 certifications, and iPhone app

Cambridge, UK, July 6, 2011: Enecsys Limited, a leading supplier of reliable solar micro inverter systems, will display new micro inverter models for the first time in North America at Intersolar, San Francisco, July 12-14th, 2011. At the North Hall Booth 5447, the company will also announce UL1741 certification for several of these products as the company expands its marketing efforts in North America following the recent opening of a new 21,000 sq. ft. sales, marketing, and product development facility in Redwood Shores, California.

Two new Enecsys Duo micro inverters will be on display – the 360W and 480W models, which support fully independent power point tracking of two connected photovoltaic modules. These products enable solar PV systems based on micro inverters to achieve price parity with systems utilizing string inverters. In common with all other Enecsys micro inverters, the Duos are based on a patented design that eliminates life-limiting components, such as electrolytic capacitors and opto couplers. They have a service life of more than 25 years and operate at full specification over an ambient temperature range of -40 to +85 degrees C.

Enecsys will also demonstrate its new iPhone app, which provides comprehensive real-time and historical monitoring of solar PV system performance for installers and homeowners.

On July 13th at 10:20 am, Dr. Asim Mumtaz, Enecsys Senior Engineer, will present a paper entitled "Solar Micro Inverters: Design and Reliability Innovation" at the Intersolar Conference. This will describe various micro inverter reliability challenges and Enecsys' unique Design for Reliability (DFR) approach.