IS it True? Code requires conduit for panels runs less than 30 volts?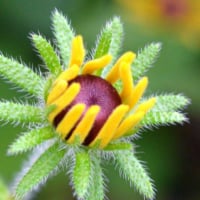 Photowhit
Solar Expert
Posts: 5,974
✭✭✭✭✭
OK,
I don't think I have a dog in this fight, but perhaps I should.
I was reading about low voltage Evergreen panels reverting back to J boxes as the 2008 code requires wiring in conduit for
" ...accessible arrays with maximum system voltages of more than 30 V per the 2008 National Electrical Code's Article 690.31(A). "
Article in Home power here;
http://homepower.com/article/?file=HP134_pg12_TheCircuit_7
I have an array that is ground mounted and fixxed. Running 24 volt nominal (
@35v
vmp) The way I read it, any 24 volt system or 12 volt running an MPPT controller running 12v panels in series would be required?
I guess the panels I added last year should have the wiring run in conduit?
At some point this just gets silly. Glad we have no one coming out to check NEC code.
I have the 2008 code on a different computer, this is a bit demanding, so upgrading/reconfiguring people will have to basiclly remove the fixed wires and instal a junction box? Will old panels be exempt for their life? Is John Wiles mad?
Home system 4000 watt (Evergreen) array standing, with 2 Midnite Classic Lites,  Midnite E-panel, Magnum MS4024, Prosine 1800(now backup) and Exeltech 1100(former backup...lol), 660 ah 24v Forklift battery(now 10 years old). Off grid for 20 years (if I include 8 months on a bicycle).
- Assorted other systems, pieces and to many panels in the closet to not do more projects.