Hire a professional.... or Where is the solar panels salvage yard?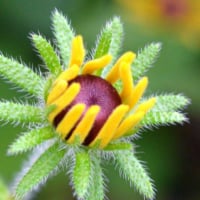 Photowhit
Solar Expert
Posts: 5,650
✭✭✭✭✭
So I have a very good friend who is a professional logger, and mostly retired at 65-66. He said he'd climb and limb the tree behind my solar array. Then later take down it and the other tree leaning toward it. I was uncomfortable with him climbing at his age.
So I have another friend who does tree trimming on the side, and trying to make it a full time job.
I should have given him gas money and sent him home when he started climbing without a hard hat.
There was plenty of room, he just was at a poor angle to cut his hinge, and dropped it on the array;
Amazingly, the top solar panel does not appear to have broken, I've been told with tempered glass I should wait until morning. The weight on the array broke the frame and the panel below the top one. Dang these panels are tough!
So I'm looking for a 200 watt Evergreen ES(?) panel or there abouts, or a 60 cell panel of similar size (they are 120 cell parallel with similar voltages)
I have lots of options, But none that involve having 3 different types of panels in the array. I have 6or7 72 cell panels of 185 watts, which are very similar size to the Evergreen, and 6 310-330watt panels of 72 cell, which might replace the outer row of 5 200 watt with 4 of the larger panels.
FWIW - I'll need to remove and replace the bottom 3 panels in the row with broken panel when I replace the 10 year old battery...
If shipping was cheaper, I'd open a "Solar Panel Graveyard" I'm sure this happens from time to time for others.
Home system 4000 watt (Evergreen) array standing, with 2 Midnite Classic Lites,  Midnite E-panel, Magnum MS4024, Prosine 1800(now backup) and Exeltech 1100(former backup...lol), 660 ah 24v Forklift battery(now 10 years old). Off grid for 20 years (if I include 8 months on a bicycle).
- Assorted other systems, pieces and to many panels in the closet to not do more projects.