Sol-Ark 8kw vs Sunsynk 8kw Inverters
solardad
Registered Users
Posts: 23
✭✭
Does anyone know the story behind these two inverters?
I was under the impression that Sol-Ark 8kw was designed and built in the US but after coming across the Sunsynk they seem to be the same inverter with some tweaks. Internal pictures of the connection end also seem identical. 
Specs seem the same. The Sunsynk is listed having UL1741 certificate and listed under $2000 (South Africa price is the only place I have found it listed) vs. $6495 for the Sol-Ark
Sunsynk: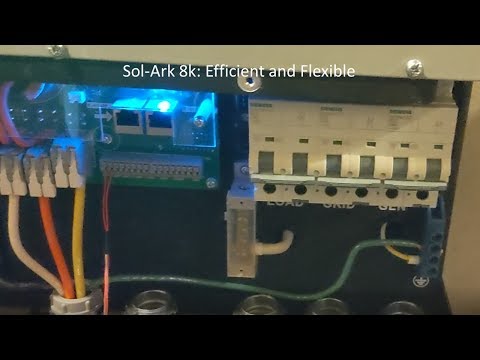 https://powerforum.co.za/topic/3843-sunsynk-8kw-hybrid-inverter-feedback/?tab=comments#comment-56512
Spec Sheet Attached
Sol-Ark: 
https://www.altestore.com/static/datafiles/Others/Sol-Ark-Specifications%20June%202019.pdf
I have reached out to Sunsynk for additional details on the inverter and where they are available but they have been cagey with their responses when I mentioned I am located in the US.  
I have the impression they are they same unit with only the branding and split phase features being the difference. Although a $4400 seems like a steep price to pay for split phase vs. leveraging a transformer.