I went off and picked up 6 - 315watt Hanwha panels made with Q-Cells....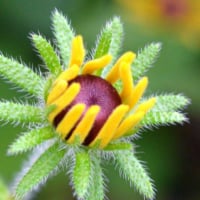 Photowhit
Solar Expert
Posts: 4,765
✭✭✭✭
So I had a wild hair... Had some money burning a hole in my wallet from winning a pool tourney, and...
Been thinking about picking up a few more panels. Should have bought a pallet of GCL when they were 26 cents a watt. Have a couple projects and will reduce my odds and ends to nothing. So a project installer pops up 6 - 315 watt Hanwha panels for $500 left over from a large install (he works in MWs!)
Curious if anyone has an opinion about these, they seem somewhat light, though heavier than the 200-250 watt panels I'm use to using the PDF on them say 42 lbs! so not much heavier. They have UL cert and Tyco connectors (I may switch them out)
Like that they are 72 cell panels, 6 will nicely fit on a 60 amp PWM charge controller, but in truth it's more than a green house fan project needs. May just put 2 of them up for sale at 50 cents a watt...lol.
Nice guy even threw in a 60 watt solar shingle, It'll make a nice emergency usb charger. Found someone selling nice little USB charge regulators for a couple bucks;
https://www.ebay.com/itm/DC-5V-20V-to-5V-2A-Max-USB-Charger-Regulator-For-Solar-Panel-Fold-bag-Cell-W8E8/172977560483
Home system 4000 watt (Evergreen) array standing, with 2 Midnite Classic Lites, Midnite E-panel, Prosine 1800 and Exeltech 1100, 660 ah 24v ForkLift battery. Off grid for
@16
of last 17 years. Assorted other systems, and to many panels in the closet to not do more...lol