Battery fan won't run on battery bank USB, but will on 'puter USB... Any Ideas for lite bike elec?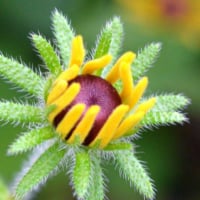 Photowhit
Solar Expert
Posts: 4,779
✭✭✭✭
I've been contemplating setting up a bicycle travel, small solar system, using a lithium battery bank as the battery bank.
I've picked up a few odds and ends to this end, and last night I wired a small 5" battery fan with a USB cords and plugged it into my computer and it worked fine. Later I tried my battery bank and it won't run...
I had used red and the bare ground wire.
After checking a color wiring pinout I went ahead and attached the black to the bare ground and it worked.
Curios why this happened? I guess the outside metal is wired on the computer, but not the battery bank? Just seems odd.
Can I leave it this way, or should I disconnect the bare ground?
Guess I should say, Mine was a thrift store find and didn't come with the usb cord, I just hard wired to the 4 - AA battery slot.
Open to other interesting electronic devices to add to the bicycle dashboard. maybe a small TV, I'll use a Sandisk sport for radio and mp3 player and a raspberry Pi zero for a computer. Looking for a small computer screen or a hack for a small high res picture display or some other monitor. Glad to hear ideas.
Home system 4000 watt (Evergreen) array standing, with 2 Midnite Classic Lites, Midnite E-panel, Prosine 1800 and Exeltech 1100, 660 ah 24v ForkLift battery. Off grid for
@16
of last 17 years. Assorted other systems, and to many panels in the closet to not do more...lol