I had to try it... Pizzazz off grid for pizzas and focaccia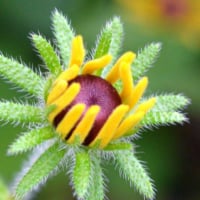 Photowhit
Solar Expert
Posts: 5,991
✭✭✭✭✭
Well for lunch today I wanted to try out my newest garage sale find, a Pizzazz. A pizza cooker and reheater that revolves food around an upper and lower heating elements that can be turned on individually or together. It turns when on and you must set the timer for heat, and a 3 way switch for upper lower or both heating elements.
I actually had seen this in the past and thought with it's dual heating elements it might work out well for off grid cooking of flat breads, I tried it on focaccia first and it did okay cooking first from the bottom and then from the top, cooked in about 35 minutes. Today I tried it with both elements running. It draws very close to the rated 1200 watts and cooked a thawed 12 inch pizza in about 12 minutes, I threw on some extra cheese before I took this photo and it took about 2 minutes to melt and brown that;
Attachment not found.
All in all I'm happy, I like using it at 600 watts single upper or lower element, I will likely build an insulated card board and foil cover to retain the heat for the flat bread baking, hopeful it will speed up baking.
That's all for now going back for another slice!
Home system 4000 watt (Evergreen) array standing, with 2 Midnite Classic Lites,  Midnite E-panel, Magnum MS4024, Prosine 1800(now backup) and Exeltech 1100(former backup...lol), 660 ah 24v Forklift battery(now 10 years old). Off grid for 20 years (if I include 8 months on a bicycle).
- Assorted other systems, pieces and to many panels in the closet to not do more projects.