How long has your Off Grid Inverter lasted?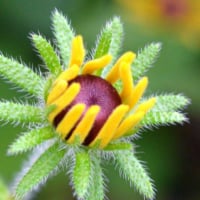 Photowhit
Solar Expert
Posts: 5,658
✭✭✭✭✭
I thought this was an interesting question.
I'm in the market for a new or "new to me" inverter and I'm always looking for good deals. My current Prosine 1800 was an Ebay purchase, new never used (knock outs in place on a hard wire design) for
@$400
, it's work flawlessly for just under 5 years in mostly daily use.
I'm only in the market for a new system I'm setting up and it's even likely I'll move the 1800watt over for the time being (I had my hours reduced maybe until Jan 1st)
I've always liked the Prosine's, but I've heard they are hard/impossible to work on, something to do with how they are prepared to handle moisture and salt air (They are often used in marine applications)
So how's you XYZ brand holding up? This kinda got started with the Magnum vs Outback thread.
Home system 4000 watt (Evergreen) array standing, with 2 Midnite Classic Lites,  Midnite E-panel, Magnum MS4024, Prosine 1800(now backup) and Exeltech 1100(former backup...lol), 660 ah 24v Forklift battery(now 10 years old). Off grid for 20 years (if I include 8 months on a bicycle).
- Assorted other systems, pieces and to many panels in the closet to not do more projects.