Prosine fan replacement, Would you...?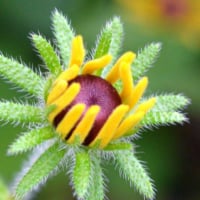 Photowhit
Solar Expert
Posts: 5,187
✭✭✭✭
OK I finally got some time this morning to replace the fan in my 24 volt Prosine 1800 inverter. The fan was not turning freely and had no response when I applied a 12volt source. I had a computer case fan with near the same amperage and voltage(surprised to find it was 12 volt!).
Well I've got it back together and then decided I should check to find air flow specs for the 'new' case fan I installed, and I can't find any specs. It appears to be a quality fan and it's ball bearing. So should I hook it up, or find the same fan to replace it? Of course I'm not even positive this is all that's wrong, it would work fine, but over heat when asked to deliver higher wattages.
Something I worry about a bit is the new fan is very quiet compared to the old, but I don't know it I can just go by wattage to compare air flow....
Any ideas?
Attachment not found.
Home system 4000 watt (Evergreen) array standing, with 2 Midnite Classic Lites,  Midnite E-panel, Prosine 1800 and Exeltech 1100, 660 ah 24v ForkLift battery. Off grid for
@16
of last 17 years. Assorted other systems, and to many panels in the closet to not do more...lol