Hunting for a cheap inverter? or How I've shopped for inverters.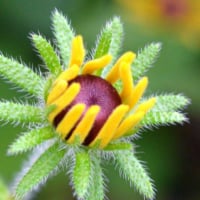 Photowhit
Solar Expert
Posts: 5,976
✭✭✭✭✭
Well I purchased yet another inverter today, I really want to go ahead and have a 120/240 Magnum, but I had some set backs last fall with work reducing my hours to 16 a week. So I used my back up from the cabin, a 24v-1800 watt Prosine. I've found 3 so far on Ebay. The first was 2 yrs old unused, hardwire knockouts in place, for
@$400
. The second 4 years old, claimed little used, and appears to be so. very clean just under $400.
Today I purchased another for
$325 claimed brand new, with a pelican case and 8' 2/0 wire.
This one is branded Iris Quiet Power, which appears to be a name for sales to the military. I have seen others, Military surplus, It might be worth watching for others marked Quiet Power or Iris. As always ask questions up front. There is another one being sold that is used surplus and the person listing it has sold a few and offers a 14 day warranty. All the military/Quiet Power ones appear to be 24v. Happy hunting!
I was fence sitting on this, but the Forum article about spare parts, gave me the push to go ahead and purchase another. I'll likely use it for a dedicated line for A/C. and be happy I have a spare! Been back to full time since Jan 1st and am almost caught up on things.
Home system 4000 watt (Evergreen) array standing, with 2 Midnite Classic Lites,  Midnite E-panel, Magnum MS4024, Prosine 1800(now backup) and Exeltech 1100(former backup...lol), 660 ah 24v Forklift battery(now 10 years old). Off grid for 20 years (if I include 8 months on a bicycle).
- Assorted other systems, pieces and to many panels in the closet to not do more projects.