Din Rail breaker wiring and spacing questions...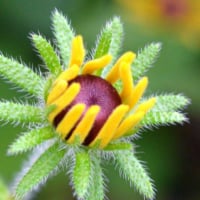 Photowhit
Solar Expert
Posts: 5,222
✭✭✭✭
We'll I'm un-'jerry rigging' my E-panel and installing Din rail breakers, and had a couple questions.

I'm bringing in 4 gauge wire but the connections are rated at 6 gauge, They appear to fit in the connectors, is it ok to go ahead and use the 4 into the connectors?

Since I'm bringing in #4 I'd like to space the breakers and use every other space, or leave room for a breaker between the ones I'm installing, I'm worried that they will be a little wobbly if I do this, any problem with that?

Also I think I will move the AC Din rail below the DC din rail in the E panel, this is a seperate plate that I will flip around, so are the breakers centered over the rail? So I'll just need to flip the breakers around so that off is down.

I won't have a genny or outside AC source, I'll leave the genny switched breakers(can't think what you call this setup right now, by pass switch?) and run only the out put AC through the single AC breaker. I mention this since I also intend to relabel and repurpose a couple of the AC bus bars for DC use, with 3 charge controllers there isn't a lot of room on the DC hot for larger cables 4-4 gauge or better with 80-90 amp potential comming off the charge controllers.

To make things interesting I had also wanted to put in lightning protection on the AC side, so I guess combining wires at the breaker is not to code? I could repurpose/relabel the short DC bars...
Home system 4000 watt (Evergreen) array standing, with 2 Midnite Classic Lites,  Midnite E-panel, Prosine 1800 and Exeltech 1100, 660 ah 24v ForkLift battery. Off grid for
@16
of last 17 years. Assorted other systems, and to many panels in the closet to not do more...lol