Evergreen Solar Alive and Well?....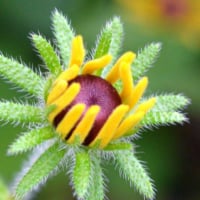 Photowhit
Solar Expert
Posts: 5,699
✭✭✭✭✭
Well I had read that Evergreen solar had their assets bought up by a China company, and that is how the article read "...assets..." so I figured liabilities like warranties were not passed along, but I see the Evergreen web site is back up and running with an announcement that;

"Evergreen Solar (China) Co. Ltd. will attend SNEC PV POWER EXPO 2012 Conference & Exhibition at Shanghai New International Expo Center during May 16th-18th 2012"

Not sure what anyof this means, they haven't changed any copyright dates, or addresses in PDF files, but mounting instructions are there if anyone who might have purchased a pallet load might like to check them out. ...but using the name and web site has got to be a good sign!

Modes move this where ever you deem appropriate, I couldn't figure out where to put this...
Home system 4000 watt (Evergreen) array standing, with 2 Midnite Classic Lites,  Midnite E-panel, Magnum MS4024, Prosine 1800(now backup) and Exeltech 1100(former backup...lol), 660 ah 24v Forklift battery(now 10 years old). Off grid for 20 years (if I include 8 months on a bicycle).
- Assorted other systems, pieces and to many panels in the closet to not do more projects.