Can you live with out a fridge? Can they be that ignorant?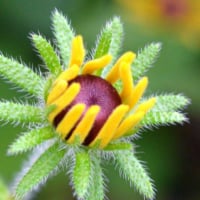 Photowhit
Solar Expert
Posts: 5,014
✭✭✭✭
So I saw this thread on my igoogle,
Can you live with out a Fridge?
At least 3 questions are just wrong, They assume your vehicle gets 23 mpg, They think a gas asorbsion fridge uses no energy, though of course it needs a heat source. They say use a dryer as something that uses more energy than a fridge, but don't spec time of use, also any energy source could run a fridge, but they don't include methaine from composting....
Sorry just had to grip, got my first electric bill 78kwh in 23 days for $7.50 + $20 user fee. Not too bad, all electric winter is coming though...
Home system 4000 watt (Evergreen) array standing, with 2 Midnite Classic Lites, Midnite E-panel, Prosine 1800 and Exeltech 1100, 660 ah 24v ForkLift battery. Off grid for
@16
of last 17 years. Assorted other systems, and to many panels in the closet to not do more...lol