Other trimetric questions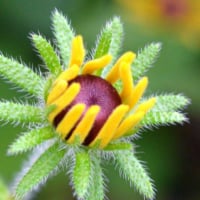 Photowhit
Solar Expert
Posts: 5,173
✭✭✭✭
So this is likely a big year for me, I hope to install a large fork lift battery...

I guess as much as I preach "...get a feel for your batteries" I'll likely want to setup my meter again, to keep a closer watch on my BIG investment. I'll also be squaring away my wiring and hard wiring to the house, so the questions are...

I have a run of @ 45 - 50 feet to the house, should I use direct bury phone line(or more likely Cat5e 24 gauge network line) for use in conduit, after the thread about water all conduit?

I assume(insert U and ME joke here) that the wire resistance is a factor in sending and receiving information from the unit, so should I track down some slightly heavier wire, 20 or 22 gauge? I've made plenty of network wires, and my crimper has a phone sized crimper port, would heavier wire fit in the same connectors? (I'm sure I can answer this question when I search for connectors)

And finally, should I have a separate conduit to the house or run it with my AC, or separate conduit(assume), separate trench as well? AC will be a single 15 Amp service, from a true sinewave inverter.
Home system 4000 watt (Evergreen) array standing, with 2 Midnite Classic Lites,  Midnite E-panel, Prosine 1800 and Exeltech 1100, 660 ah 24v ForkLift battery. Off grid for
@16
of last 17 years. Assorted other systems, and to many panels in the closet to not do more...lol