PV and NEC: Suggested Practices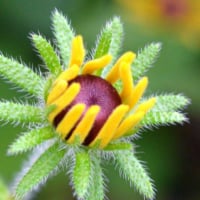 Photowhit
Solar Expert
Posts: 5,806
✭✭✭✭✭
I just looked up this link for another thread.
This is a link to New Mexico State Universities "PV and NEC: Suggested Practices" Much of it written by and over seen by John Wiles who is one of the people writing the NEC code.
http://www.nmsu.edu/~tdi/Photovoltaics/Codes-Stds/PVnecSugPract.html
Written for the professional, for the most part it's easy to understand and a good "fill in the Gaps" reading for those who are about to setup their own system.
Home system 4000 watt (Evergreen) array standing, with 2 Midnite Classic Lites,  Midnite E-panel, Magnum MS4024, Prosine 1800(now backup) and Exeltech 1100(former backup...lol), 660 ah 24v Forklift battery(now 10 years old). Off grid for 20 years (if I include 8 months on a bicycle).
- Assorted other systems, pieces and to many panels in the closet to not do more projects.
This discussion has been closed.