How about Energy saving Ideas and appliances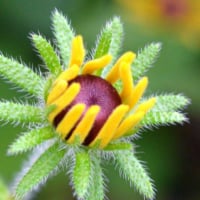 Photowhit
Solar Expert
Posts: 5,991
✭✭✭✭✭
I can think of several appiances and Ideas which would fall into this catagory that either don't have a spot or are trying to fit in elsewhere.

Making a chest freezer into a full time fridge.

Increasing thermal mass to moderate temp changes in the home.

Do you know there is a 22" wide screen LCD TV that runs on 23 watts average!

If you only use a laptop plugged in should you leave the battery out?

What do you think of the new Kil-A-Watt meter?

Converting a bike to an Electric bike vs buying an Electric Bike.

Anyone try an electric Matress warmer? low draw compared to Electric Blanket.

Possible topics which might be hard to find a home for...
Home system 4000 watt (Evergreen) array standing, with 2 Midnite Classic Lites,  Midnite E-panel, Magnum MS4024, Prosine 1800(now backup) and Exeltech 1100(former backup...lol), 660 ah 24v Forklift battery(now 10 years old). Off grid for 20 years (if I include 8 months on a bicycle).
- Assorted other systems, pieces and to many panels in the closet to not do more projects.