Midnite Solar New Inverters Powering up air compressors, Videos!
onanparts
Registered Users
Posts: 4
✭
I stopped by Midnite Solar last week to see how the new High Frequency Inverter/Chargers are progressing. Lots of details about them in the linked videos. Short version, the Rosie 48VDC 6kW 120/240 VAC Inverter/Charger is coming along nicely. The 48VDC 15kW 120/240 VAC B17 is also progressing quickly.
HF Inverters typically struggle when it comes to inductive loads. The Rosie and the B17 laugh at a pair of portable air compressors! Please note in both videos that each Inverter is only using one single 120V leg to get the pumps up and going! Half a Rosie and one half, 1500 Watts, of a single B17 3000 Watt Power module! B17-5 holds up to 5 power modules or 3-4 power and 1-2 MPPT 300 volt or 600 Volt charge controllers.
Rosie powering up 2 compressors: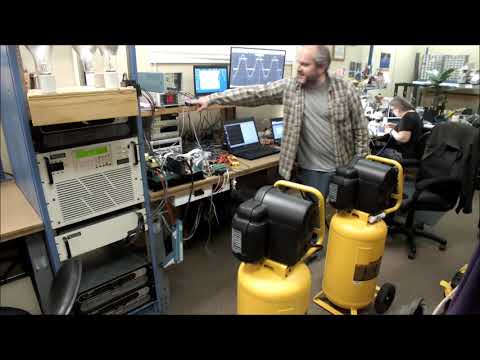 https://www.youtube.com/watch?v=p4YQi7ksGUs
B17 powering 2 compressors: Note boB in background keeping an eye on Mike and making sure he does not let out any magic smoke!
Good job boB! No magic smoke escaped!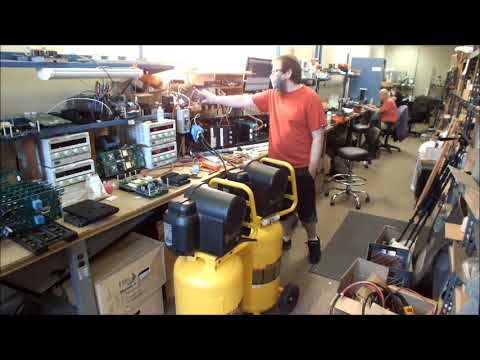 https://www.youtube.com/watch?v=2AHHsfqNMhA
I've been a Midnite Beta tester on several charge controllers, Kid, Brat etc. Can't wait for a Beta Rosie and Beta B17! Should be this year, soon!
More videos of bigger and tougher loads coming in the near future. I'll be stopping by Midnite often as they get closer to putting the new Inverters and charge controllers, Hawks Bay and Barcelona, both 600 Volt, into production. Stay tuned!