Planning a day with 2-3 inches of afternoon snow...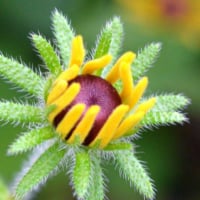 Photowhit
Solar Expert
Posts: 5,543
✭✭✭✭✭
Well, I've been up since 4:30-5, guess I should get up and be somebody...lol. Not getting back to sleep at 9am.
Bonus sunshine, before the storm today!


Burn barrel and cleaning paper goods!


Haul in as much firewood as possible before the storm, though I pretty much did that yesterday.


Top off house battery, be sure the solar array broom is undercover and easy access!


Be sure to get pork sirloin on the grill by noon!


Check/add wood to woodstove!


5:00 swept snow off solar array, I know you don't want too, but it'll be dang nippy in the morning! Should be bright enough to get some decent charging Sunday!
Home system 4000 watt (Evergreen) array standing, with 2 Midnite Classic Lites,  Midnite E-panel, Prosine 1800 and Exeltech 1100, 660 ah 24v ForkLift battery. Off grid for
@16
of last 17 years. Assorted other systems, and to many panels in the closet to not do more...lol