Conext SW 4024 Odd Error / Fault Question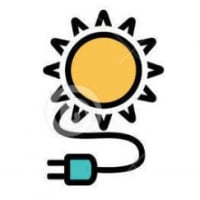 MrM1
Registered Users
Posts: 487
✭✭✭✭
This morning at 7am with no warning, my house went dark.  Odd because I have a grid interactive hybrid system using a Conext SW 4024, so even if grid power is lost (which it was not),  I should not loose power.

The Inverter IS connected to the Grid but does NOT back feed to the grid
I had power coming in from the grid,  but the inverter went into a Fault so my house had no power for the circuits passing thru the inverter
I had Load Shaving on but my load was so low it was not even "shaving"
Batteries were at 95% charged
The sun was not up yet.
But I got this fault and the whole house went dark as the inverter shut down
Time: Time Stamp Unavialble
ID: 55
Fault Name: EEPROM Error
What is that?    Why did the Inverter return this error code?   Is it a random thing,  or something that is "Dying" in the inverter?   Dangerous?

I cleared the code and the inverter is back up and running.

Thanks in advance
Mike

REC TwinPeak 2 285W 3S-3P 2.6kW-STC / 1.9kW-NMOT Array / MN Solar Classic 150 / 2017 Conext SW 4024 Inverter latest firmware / OB PSX-240 Autotransfomer for load balancing / Trojan L16H-AC 435Ah bank 4S connected to Inverter with 7' of 4/0 cable / 24 volt system / Grid-Assist or Backup Solar Generator System Powering 3200Whs Daily / System went Online Oct 2017 /
System, Pics and Discussion